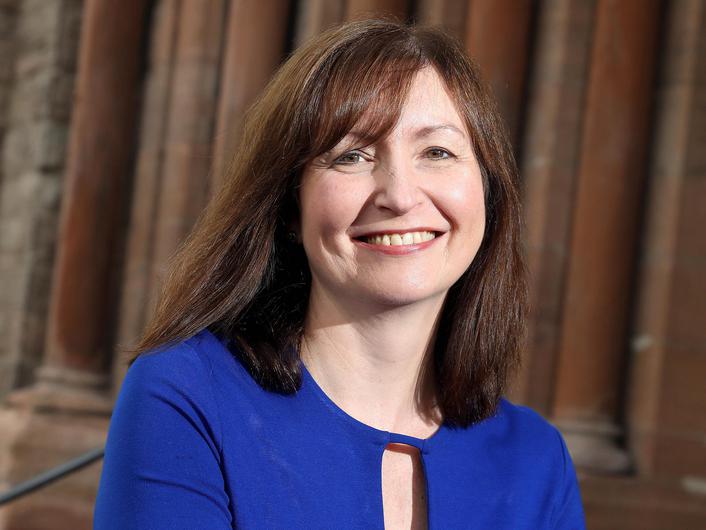 The Ulster Orchestra of Northern Ireland in the UK appointed Auveen Sands as its new CEO. She succeeds current managing director Richard Wigley, who has been with the orchestra since 2016.
Hailing from Belfast, Northern Ireland, Sands spent over 15 years in corporate banking and from 2020, held the chief operating officer role of the orchestra.
When she joined the orchestra in 2014 as head of finance and business management, the organization was in the midst of financial difficulties as a result of severe cuts to public funding. At the time, Sands played a crucial role in preventing the orchestra's closure.
Since then, Sands has worked alongside Wigley on the Ulster Orchestra's strategic development and continued to improve its financial outcomes and stability.
It is with the greatest pleasure that I will hand over the reins of the wonderful Ulster Orchestra to my close colleague Auveen Sands," Wigley stated. "She is a rare individual combining as she does business acumen, creativity and a special connection with people. After [more than six] years in Northern Ireland, I leave with great pride at the achievements we have all made together, and great confidence in the future of this fantastic company."
"I am delighted to be taking over from Richard and very thankful that he is leaving the Orchestra in such a strong position," Sands said. "I have enjoyed my time working alongside him and although I am sorry to see him go, I look forward to leading the Ulster Orchestra at such an exciting time in its development, given its outstanding performance at the BBC Proms and its office move to Townsend Street to reside in the heart of the community."
"[Sands'] appointment as CEO opens a new chapter in the history of the foremost musical institution in Northern Ireland," added Ulster Orchestra's music director, Daniele Rustioni. "I have no doubt that her long experience with the orchestra will bring invaluable insight to her new position and I very much look forward to working together on a variety of projects and musical adventures."
Sands has been reported by some news outlets as the first female CEO of the orchestra; however, Rosa Solinas also held the role in 2013 but left after just over a year for personal reasons, according to the Belfast Telegraph.
In a recent study, 42% of board members are now women — an increase from 34% in 2020. Although women may now be better represented at other levels of management and staff in cultural organizations, still just 27% of Chairperson roles and 27% of CEO roles are held by women, plus the industry is working on ways to ensure boards reflect a representative cross-section of society.
Founded in 1966, the Ulster Orchestra is the only professional symphony orchestra in the region and comprises 63 international members. A video with Wigley introducing Sands as the new CEO can be viewed below.
The post The UK's Ulster Orchestra Appoints New CEO appeared first on World's Leading Classical Music Platform.