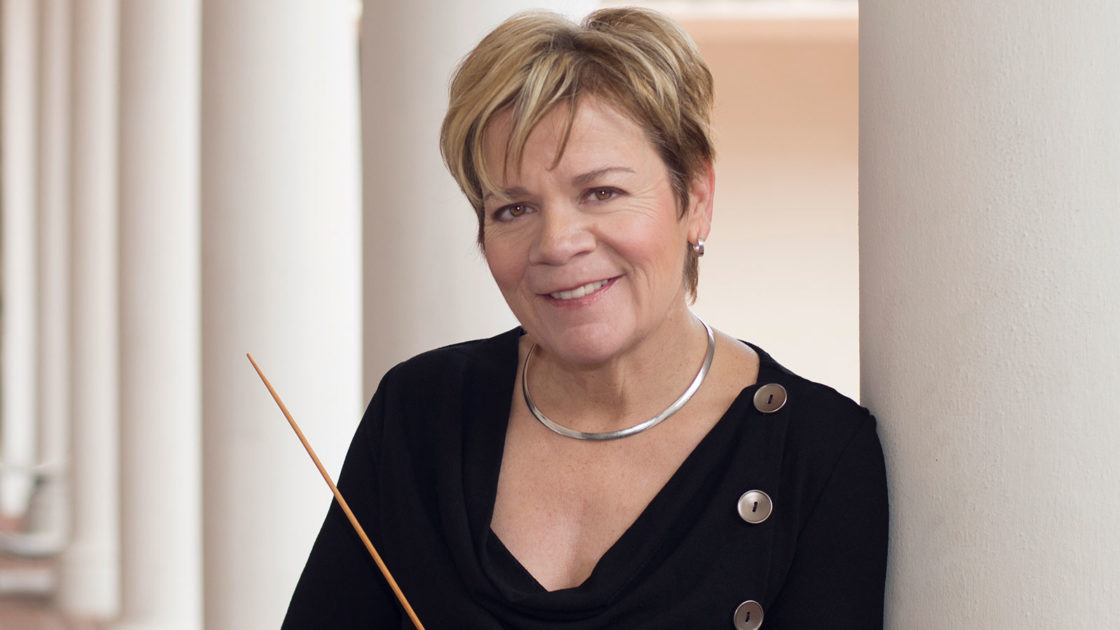 The Taki Alsop Conducting Fellowship (TACF) was founded by Marin Alsop in 2003 to promote gender diversity in music and support women pursuing conducting careers.
Following the start of its 20th anniversary season at Chicago's Ravinia Festival with the "Breaking Barriers: Women on the Podium" concert series, the TACF continues with their "Global Concert Series" in the UK, Spain, Canada, Austria, Poland, and the U.S.
Taking place from September 13, 2022, to May 8, 2023, these international performances will highlight women's collective power in classical music, as well as raise awareness around how gender equality, though improved, is still an elusive goal on concert platforms today.
The nine TACF alumni and the orchestras they usually lead featured in this series include Mei-Ann Chen (who will conduct two orchestras), Marzena Diakun, Marta Gardolińska, Laura Jackson, Jeri Lynne Johnson, Carolyn Kuan, Holly Mathieson, Valentina Peleggi, and Chloé van Soeterstède. The orchestras include the Chicago Sinfonietta, Reno Philharmonic Orchestra, and Symphony Nova Scotia, among others.
The conductors will each perform a concert in a different country or state. All ten performances will feature Israeli-American cellist Inbal Segev – known for her well-reviewed playing of "DANCE," a concerto commissioned by GRAMMY-nominated composer Anna Clyne.
The product of a collaboration between Alsop, Segev, and Clyne, this concert series celebrates 20 years of achievements by the TACF and is a preview to all that has yet to be accomplished.
The conductors will be assisted during the TACF-sponsored weeks by recent and past TACF fellows and awardees — including Anna Duczmal-Mróz, Irene Delgado-Jiménez, Marie Rosenmir, Kalena Bovell, Anna Sułkowska-Migoń, and Barbara Dragan.
Alongside the concerts, there will be community and audience engagement events, masterclasses, educational events, open rehearsals, and discussions with women and girls' groups and at local universities and institutions.
"I am thrilled that the Taki Alsop Conducting Fellowship will celebrate its 20th anniversary by focusing on the enormous talent of our Taki Conductors in a major global concert series," Alsop stated in the press release. "Bringing together these talented female conductors with [Segev and Clyne] will show audiences worldwide that the landscape of classical music is finally changing.
"Marin is an inspiring artist on so many levels," Segev added. "A driving force in the music world, a mentor, a feminist in the best sense of the word and a businesswoman…More women conductors, more women composers, more equal opportunities and pay. We live in 2022 and we are ready."
Over the years, the TACF has assisted 30 female conductors, 19 of whom hold music director or principal conductor roles with international orchestras and in opera houses.
For more on each concert, click here.
The post Taki Alsop Conducting Fellowship Celebrates 20th Anniversary Season appeared first on World's Leading Classical Music Platform.