Presented by the Tongyeong International Music Foundation since 2003, the competition is held in remembrance of renowned Korean composer Isang Yun (1917-1995), with the aim of supporting emerging international soloists and promoting cultural exchange among nations.
Open to cellists born between November 1, 1991, and October 31, 2007, the Isang Yun Competition will award this year's first prize winner KRW 30,000,000 (US $26,525).
This year's cello competition will be held from October 29 to November 6, 2022, at the internationally renowned Tongyeong Concert Hall in South Korea.
A total of 146 promising cellists from 27 countries applied to this year's cello edition.
The second-round competitors include:
Andrew Ilhoon Byun, Canada
Alessandra Doninelli, Switzerland / Austria
Jaemin Han, South Korea
Timothy Hopkins, Germany / USA
Woochan Jeong, South Korea
Deokyong Kim, South Korea
Cyprien Lengagne, France / Switzerland
Samuel Niederhauser, Switzerland
Florian Pons, France
Davis You, USA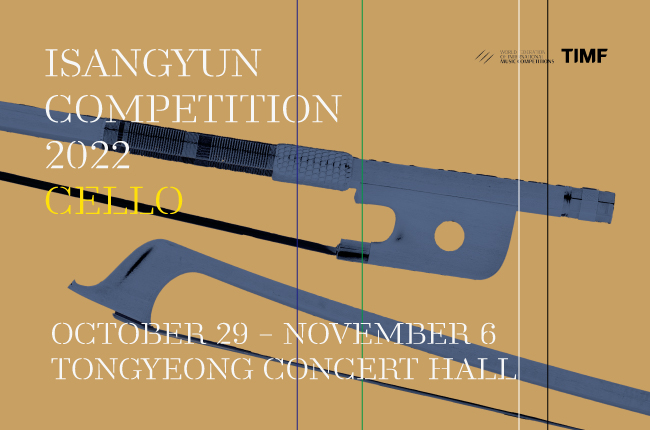 The 2022 jury will comprise: Ivan Monighetti (Chairman), Ole Akahoshi, Roel Dieltiens, Ophélie Gaillard, Yeonsun Joo, Laurence Lesser, Sangmin Park, Li-Wei Qin, Troels Svane.
Held annually and alternating disciplines between piano, violin, and cello, previous prize winners include cellists Ella van Poucke, Christine J. Lee, Sang-Eun Lee, and Narek Hakhnazaryan.
The final round of this year's competition will be led by conductor Christian Vásquez with the Tongyeong Festival Orchestra.
The post Second Round Candidates Announced for Isang Yun Competition — Cello 2022 appeared first on World's Leading Classical Music Platform.