Canary Classics Records announced the release of American-Israeli violinist Gil Shaham and New York-based ensemble The Knights' new album, "Beethoven & Brahms Violin Concertos."
"The program includes the Beethoven and Brahms Violin Concertos. It seems to make sense to use both of these pieces which are so incredibly innovative," Gil told The Violin Channel.
"If I think of the Beethoven Concerto in one word, revolutionary always comes to mind. Nothing of that length was written before and nothing of that emotional scope was ever composed before. It really was a leap forward in terms of violin concertos. I think with the Brahms too, you can find maybe an even larger harmonic language and emotional scope.
"The Knights are artists of such high caliber that they allow themselves to think out of the box, and that's really wonderful. I'm very happy to be a part of the Knights' journey," he said.
"We were able to meet and play with Gil twelve years ago, ten years ago, and then again, five years ago, so now when we play together, we get to be so incredibly serious and joyful all at the same time. I feel so lucky that we get to release this album right now, and also that we continue to get to play together," Eric Jacobsen, co-founder, and conductor of The Knights told The Violin Channel.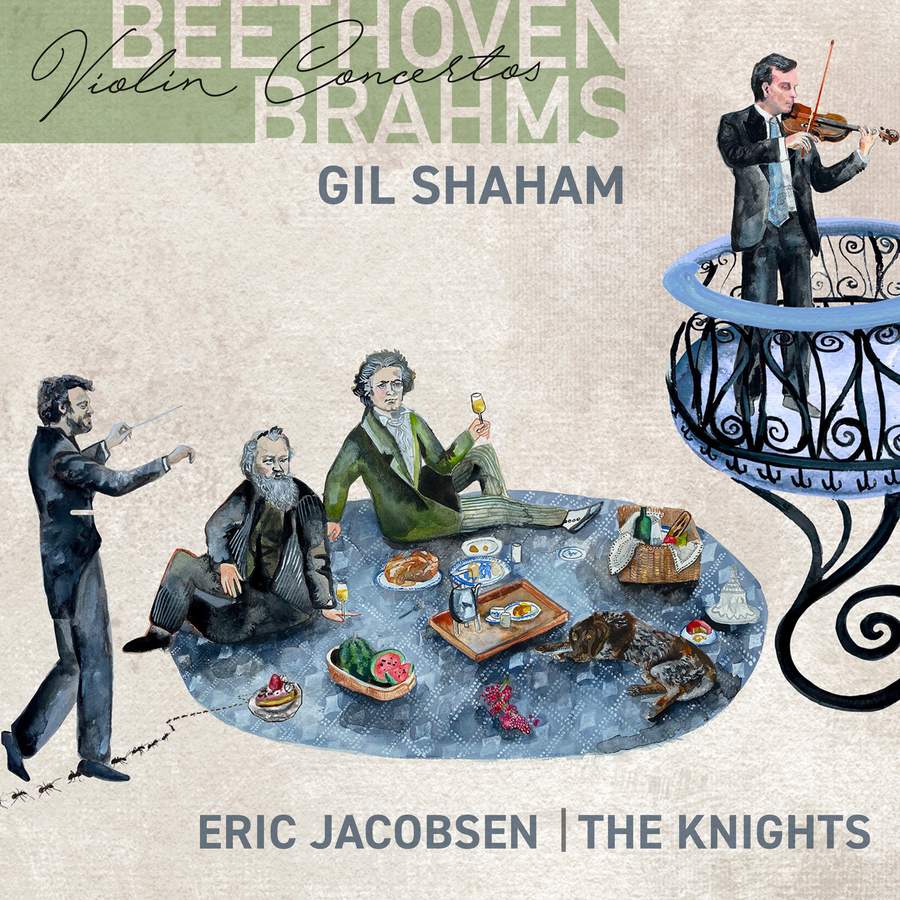 The post OUT NOW | Gil Shaham and The Knights' New CD: "Beethoven & Brahms Violin Concertos" appeared first on The World's Leading Classical Music News Source. Est 2009..