This Week in Classical Music: November 30, 2020. Kempff, Lupu, Callas. Three composers were born this week: the late Baroque Spaniard, Padre Antonio Soler on December 3rd of 1729, Francesco Geminiani, an Italian who was tremendously popular during his life but now is almost totally forgotten (on December 5th of 1687), and Henryk Górecki, a 20th century Polish composer who became very popular with his sacred minimalist pieces (on December 6th of 1933). We've written about all three of them (here, about both Soler and Geminiani, and here about Górecki). Today, though, we'd like to remember a name we've failed to mention in our recent posts.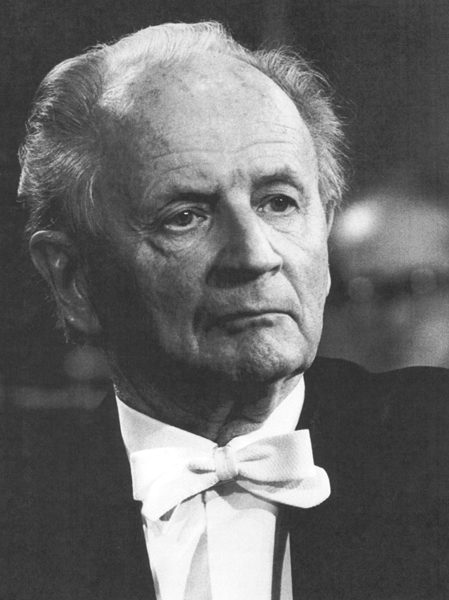 Wilhelm Kempff's 125th anniversary was just five days ago. Kempff was one of the most interesting pianists of the 20th century. He was born on November 25th of 1895 in a small town of Jüterbog, not far from Berlin. His first teacher was his father, a music director to the royal family. Kempff studied the piano and composition at the Berlin Hochschule für Musik (Conservatory) and later took classes in philosophy and music history. Kempff gave his first recital in 1917, when he played, among other pieces, Beethoven's Hammerklavier Sonata and Brahms's Variations on a theme of Paganini. For the next three decades he concertized all across Europe, South America and Japan, but it was only in 1954 that he played in London for the first time and his American début had to wait till 1964 when he was already 68. Kempff recorded all piano sonatas by Schubert and Beethoven; he was also well known for his interpretation of the Romantic composers. Kempff was famous for his singing tone and beautiful coloration. He also didn't like very fast tempos, preferring the more relaxed, "natural" speed. Kempff lived a long life: he still performed in his eighties and died at the age of 95. Here's a rarely played Schubert piano sonata in E major, D 157; it's an early piece, composed when Schubert was just 18. Kempff recorded it in 1968.
The Romanian pianist Radu Lupu, who is considered one of the greatest living musicians, will turn 75 on November 30th. He was born in 1945 in Galați. He studied in Bucharest with Florica Musicescu who had taught another great Romanian pianist, Dinu Lipatti, and then at the Moscow Conservatory with, among other professors, Heinrich Neuhaus, but thinks that he had learned more by listening to other musicians, and not necessarily pianists: "I took some from Furtwängler, Toscanini, everywhere.." he says. Lupu's repertoire is broad, but like Kempff he excels in Schubert and Beethoven. Here Radu Lupu plays Schubert's Piano Sonata in A minor, D 845. The sonata was written ten years after D 157, in 1825.
And of course, we cannot forget Maria Callas. She was born on December 2nd of 1923.